AB Private Finance was founded in 2016 by Amaury de Monclin and Benoît Gombault.
With extensive experience of serving the needs of High Net Worth clients on both the lender and intermediary side, Amaury and Benoît saw an opportunity to develop a bespoke proposition dedicated to large French mortgages and High Net Worth clients.
AB Private Finance has curated a team of proven financial professionals who are passionate about their role within the industry and the quality of service they deliver to their mortgage customers.
Our team combines an in-depth knowledge of the French and European mortgage markets with domain expertise in legal, fiscal, risk and property matters.
Our vast network of contacts within the European financial service industry has enabled us to source the most appropriate mortgage solutions for our customers.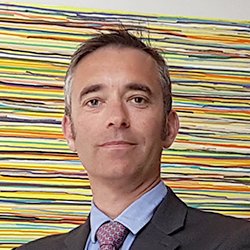 With over 20 years experience in the Consumer Finance industry, Amaury has held a variety of senior level Management roles within global corporations based in the U.K., France and USA.
Working for leading banks and insurance companies he has acquired an extensive knowledge of the property and mortgage markets. Educated in both London and the South of France Amaury has lived on both sides of the pond. This gives him very unique personal and professional experience within these markets.
Amaury specialises in international mortages and supervises deals involving international clients.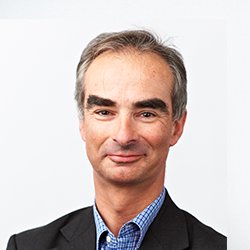 In the past 10 years, Benoît has been instrumental in growing and structuring the specialist mortgage market in France. He has held a variety of senior leadership roles in risk, underwriting and commercial functions.
A law graduate, Benoît is an expert with fiscal, legal and regulatory matters. Benoît frequently consults with lenders on topics involving product development, underwriting technology and lending criteria.
In his current role with AB Private Finance, Benoît manages complex cases and French High Net Worth clients.
Fees

We operate on a success fee basis. It is free to consult with us. We do dot not levy any brokerage fees before the mortgage loan is disbursed.
Our fee structure is negotiated and documented at the onset of the relationship. In the spirit of transparency, we also tell you about all the mortgage related fees applicable (taxes, notary fees etc).

Save you time and money

AB Private Finance arrange French mortgage contracts in an efficient and cost effective manner. You will benefit from our advice and expertise to secure not only the best commercial terms but also the most appropriate mortgage deal structure. We manage your French mortgage in the context of your global assets and liabilities.

Responsiveness and availability

Our core proposition is to deliver a premium mortgage service to High Net Worth individuals. As such, our commitment to quality of service is our raison d'être. We pride ourselves in being diligent and rigorous. A dedicated mortgage advisor will be assigned to you and will keep you informed throughout the mortgage origination process.

Ethics and integrity

Our commitment goes beyond our regulatory and legal obligations. We will only share information with third parties with your explicit agreement.
The service you receive from us is independent and is not aligned to third party interests. Our mortgage advice takes account of your circumstances and is tailored to your needs. The fair treatment of our customers is central to our culture and is the cornerstone of our success